PTFE DRY LUBRICANT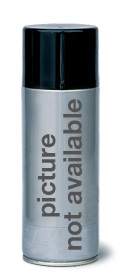 Extremely thin granulometry and very low frictional coefficient. The thin and permanent colourless coating adheres on plastics, metals, wood, glass… etc. Release agent in the production and moulding of plastic.
Makes more sliding the work-benches and the conveyor belts. Does not hold dust. Non flammable after the evaporation of the solvent. Very good chemical inertia and wide temperature range of use (from –50 to over 250°C).
Non oily, non grease, water repellent (recommended for outdoor uses, and for the exposition to atmospheric elements, humidity, saltiness in marine zones). Preserves agaist corrosion and rust. Excellent working on smooth and porous surfaces. Lasting, resistent to heavy loads, dielectric. For the most uses, it is enough one application, but it's possible to spray more layers, in order to fill or cover the porosity of particularly rough surfaces, or to increase the protecting and lubricating properties.
The film could be a good fixative, protective, antispot, waterproofing, for hand-written or inkjet printed paper labels. Apply only on clean and dry surfaces.
Technical characteristics:
Colour: colourless
Drying time: 1-3 minutes at 20°C.
Range of resistance to temperature: from -50°C to over 250°C
Chemical and mechanical resistance: excellent
Elasticity of the film: excellent
Water solubility: non soluble / water repellent
Flammability: non flammable after the solvent evaporation
CFC AND HCFC FREE
EXCELENT DRY LUBRICANT
ANTIOXIDANT, ANTIRUST, ANTICORROSIVE
WATER REPELLENT
HIGH CHEMICAL INERTIA
WIDE TEMPERATURE RANGE OF USE
STRONGLY ADHERES TO EVERY MATERIAL
DIELECTRIC
NON FLAMMABLE AFTER THE SOLVENT EVAPORATION
100% ACTIVE PRODUCT
FILLED WITH NON FLAMMABLE GAS
DOUBLE-USE DISPENSER: MICROMIST + THIN CANE
CAN BE SPRAYED UPSIDE DOWN
OZONE SAFE
<PREV

NEXT>